Photos: ABTG - Thirsty in LA
Art Beyond the Glass (June 17, 2012) - Daniel Djang
At the inaugural Art Beyond the Glass (ABTG), dozens of LA's top bartenders gathered to showcase their artistry, everything from the cocktails to the art on display and the music coming out of the speakers. ABTG raised over $6000 for Inner-City Arts, an arts education institution located in the Skid Row area of downtown LA. For a recap of ABTG, visit Thirsty in LA.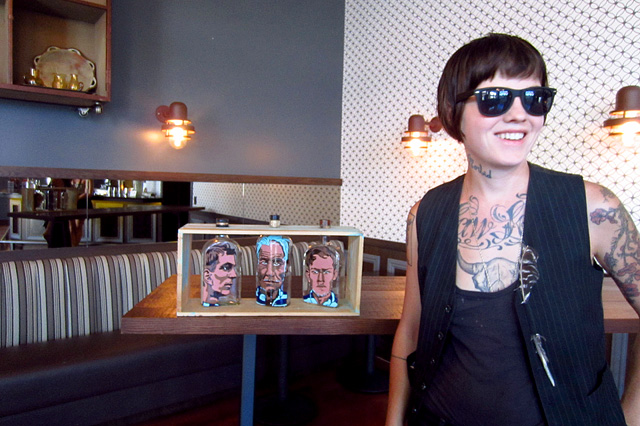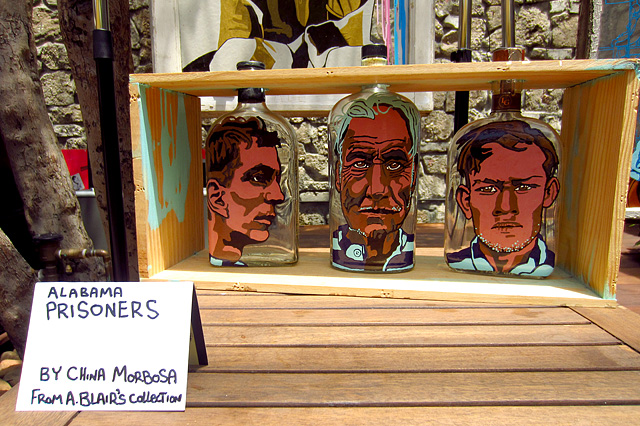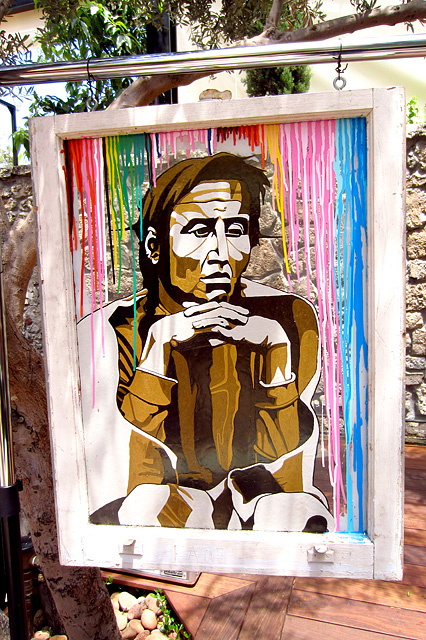 Pablo Moix starts working on his street art piece.
Sporting Life sponsor Templeton Rye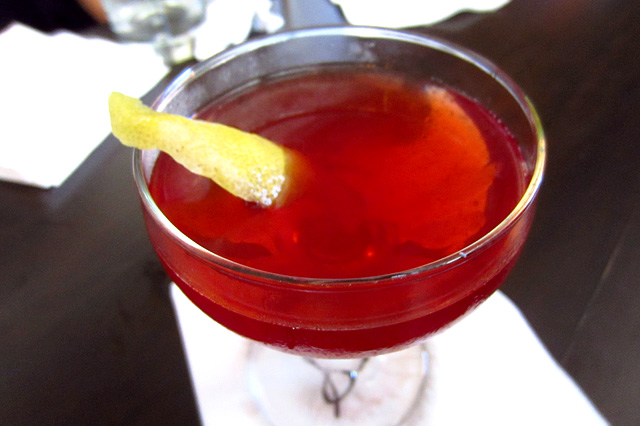 Pontchartrain cocktail, featuring Templeton Rye.

Photography by Mia Sarazen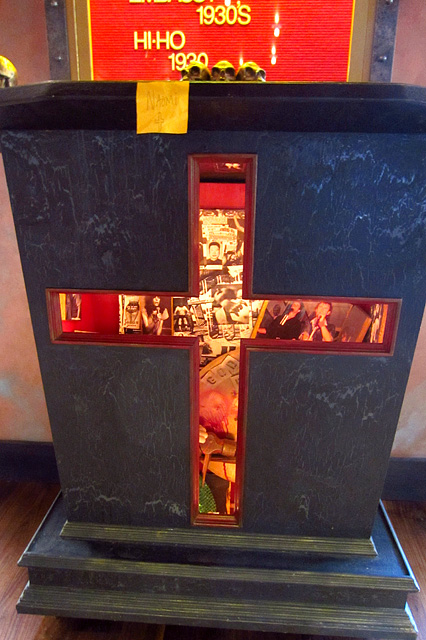 Allan Katz kicks off the music on the patio.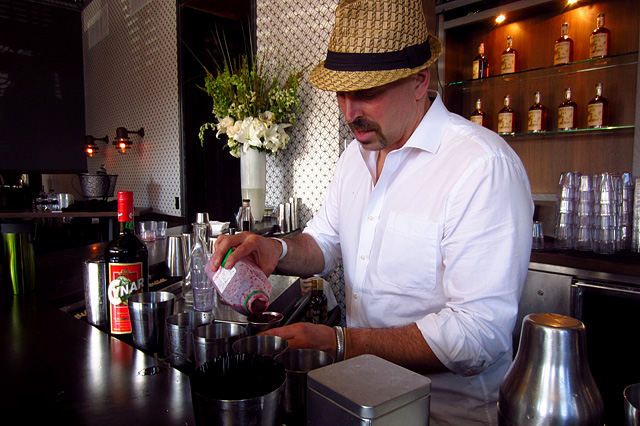 Never Let Me Go by Matthew Biancaniello: Cynar, creme de cassis, fresh blood orange juice.
Lil' Twisted Sangrita pop-up with David Ravandi (123 Tequila), Jaymee Mandeville, Cari Hah. (L to R)

L to R: Diana Gettinger, Naomi Schimek, Tricia Alley
Greg Bryson and China Morbosa
Photography by Eugene Lee
Naomi Schimek and Dave Kupchinsky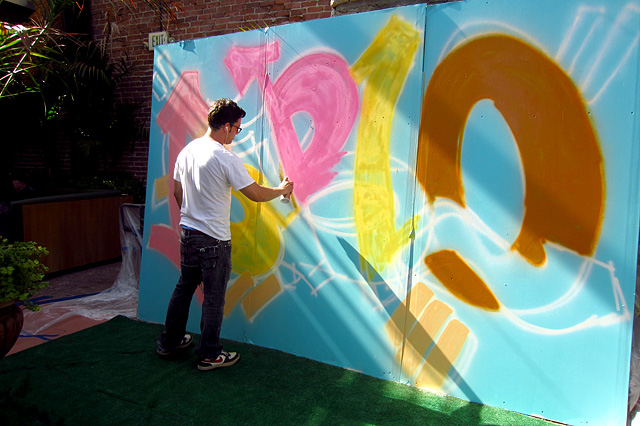 Lindsay Nader and her Awesome Possum, made with Auchentoshan Classic, strawberry soda, vanilla ice cream, fresh strawberries.
ABTG co-founders, Daniel Djang and Zahra Bates
Mia showing the love for Miracle Mile Bitters...
...and repping Sailor Jerry like a boss!
Joshua Lucas about to do his magic on the patio.
Allan Katz assists Joshua with a magic trick he's never performed onstage before.
Karen Grill "assists" Joshua with his bottle of Sailor Jerry.
Caroline on Crack, Mark Schwarz, Silamith Weir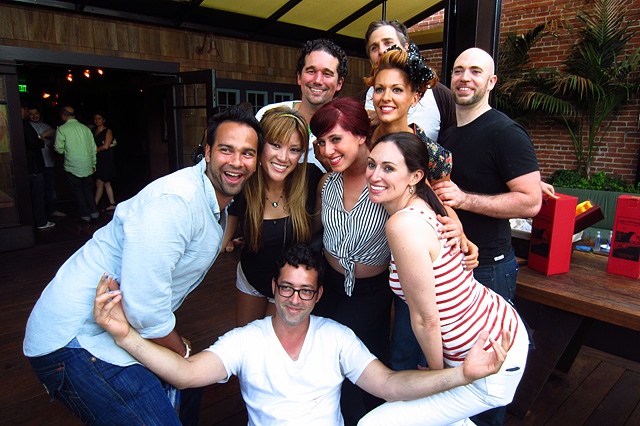 Jen Len had the winning bid for Matt Talbert's With a Twist.
Julian Cox and Pablo Moix getting down!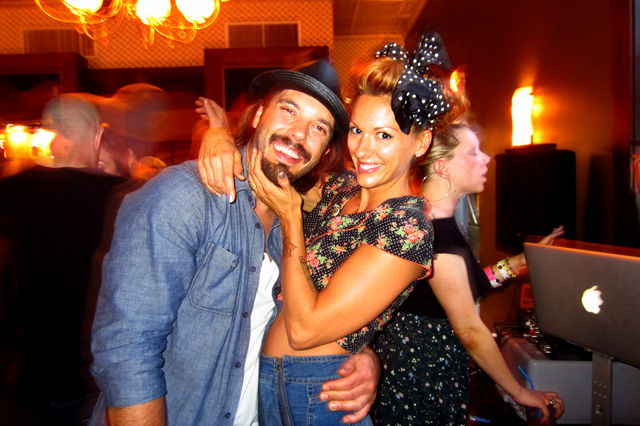 Rich Andreoli and Mia Sarazen